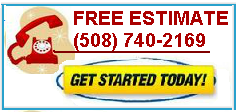 If you need something done that does not fall within the realm of housecleaning, we can help you with that too. We are all about servicing you and making your life easier, after all that is what we are here for.
How to Contact us
We can always be reached via E-mail or Telephone, so communication is never an issue.
All calls and E-mails are returned within 24 hours.
We are looking forward to work with you.